Trip at a Glance
12
Miles
8
Min Age
III-IV
Class
TRIP DESCRIPTION
Most of our rafters drive up the night before rafting to stay along the Kennebec in our comfortable lodging. Breakfast is included with lodging and served to fuel up rafters for a ride down the Kennebec Gorge. After a delicious breakfast in our base lodge, rafters get geared up into comfortable river gear (life jackets, helmet, wetsuit (?) and listen to a safety talk given by the day's trip leader.
Our Guided Row Frame trip allows you to experience the thrills of the Kennebec gorge while holding on and letting one of our expert guides row through the big waves. This a great activity for families with younger rafters (ages 8-11) or any group that would rather enjoy the action while holding on through the big whitewater. The Row Frame rafts follow along with the paddle rafts through the same rapids and section of river.
We leave Crab Apple Rafting for a short ride to the river (shortest of all outfitters). The Kennebec River white water rafting adventure starts immediately below Harris Station Dam and immediately enters a narrow and deep gorge. Rafts get a bit of practice and then quickly pick up speed, now ready to splash and bounce through big rolling waves and wet n' wild drops negotiated expertly by our professional guides on the oars. Famous Class 3 and Class 4 whitewater rapids such as "Big Mama" and "Magic Falls" await you at every turn for 7 miles.
The lower part of the Kennebec River trip is mellower with smaller waves and opportunities to get out between rapids and float next to the raft. Water temperatures warm up quickly after the cold winter and will peak in the mid-70's, so a float in the river refreshes everyone. Our Kennebec rafting trip concludes right at Crab Apple – no chilly, wet shuttle ride back to Crab Apple! Get the raft to shore and head for a hot shower, hot tub or our heated swimming pool while the River Guides prepare a delicious cookout. Post lunch, we head to our comfortable conference room to check out (and laugh along with) still photos and video taken during your trip through the gorge.
After whitewater rafting on the Kennebec River, many of our guests stay over for a second night and enjoy relaxing time in our pool, take a walk into Maine's highest waterfall – Moxie Falls, or join the Nightfall Paintball game that begins ever day after rafting.
Rafting Includes: Safety instruction, licensed guide, PFD and helmet, transportation to and from river, cookout (steak, chicken, fish or vegetarian option), photo and video presentation of your adventure
Schedule: The Kennebec Row Frame trip is available May 27 through September 3 for the 2023 season.
Lodging & Rafting Packages
Previous
Next
Premium Accommodations (scroll to see all options)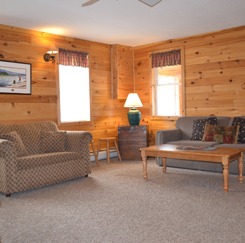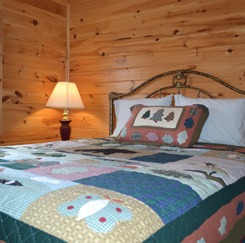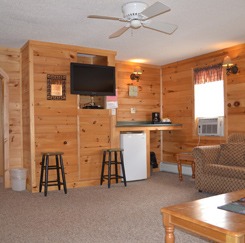 The River Cottage sits right on the Kennebec River. Loads of space with 4 bedrooms, 2 baths and living room. The River Cottage is great for large groups of friends or family who want to hang out and enjoy each other's company but also have just a short walk across the street for breakfast before the trip and the pub after rafting. Sleeps 6-12. Air conditioned.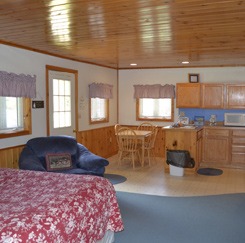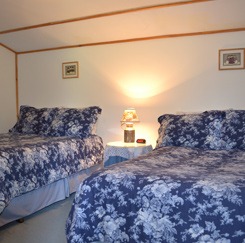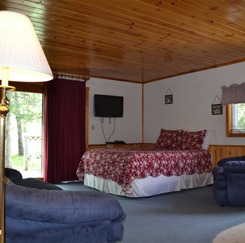 The Snow Cottage was designed with flexibility and convenience in mind for rafters. It is complete with kitchenette, full bath, Satellite TV, bedroom and living room. The cottage also gives you privacy as it is set away from other accommodations. Air conditioned.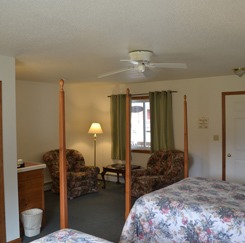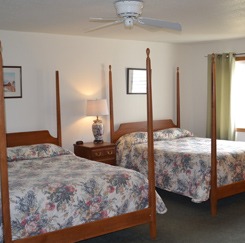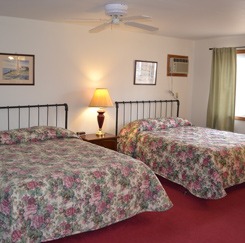 Our eight Queen suites are beautiful! Each includes two queen beds, wet bar, mini fridge, two person whirlpool jacuzzi tub and deck. Each room is unique and comfortable. Air conditioned.
Previous
Next
Standard Accommodations (scroll to see all options)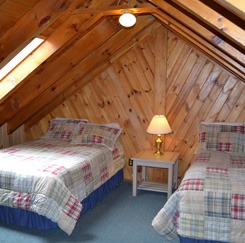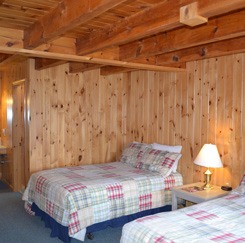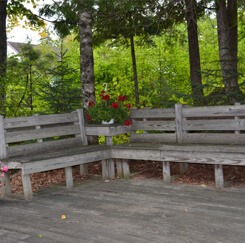 Larger unit within The Lodge sleeps 4-8 people. Rooms have the feel of Maine's wilderness with natural wood interiors and a view of the Kennebec River. Adjacent to the outdoor heated swimming pool. Air conditioned.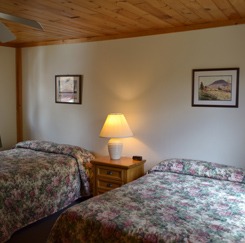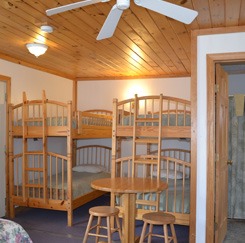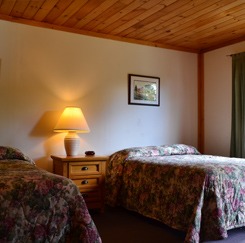 Open floor plan well-suited for groups of friends or family. Conveniently located adjacent to the outdoor heated swimming pool. Air conditioned.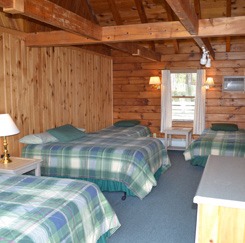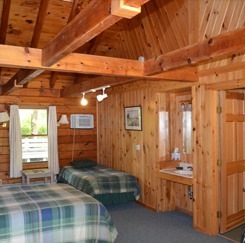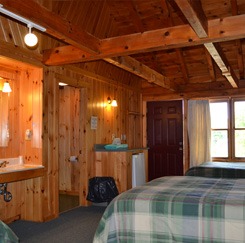 Unit within The Lodge for 4-8 people. Natural wood interiors and a view of the Kennebec River. Adjacent to the outdoor heated swimming pool. Air conditioned.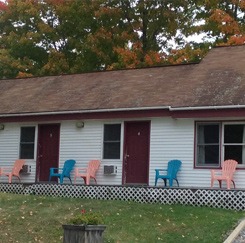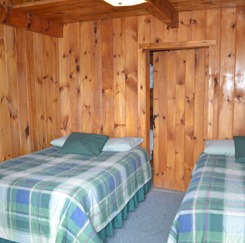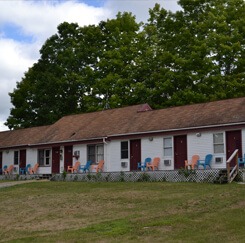 The Lodge has six private guest rooms. Five Guest Rooms have two double beds, private bath and front deck. One room has a double bed and a set of bunks. Adjacent to the swimming pool. Air conditioned.
Complete Your Maine Crab Apple Experience
Kennebec River Row Frame Map
Click a pin to explore more about a particular part of the river.
View Similar Adventures