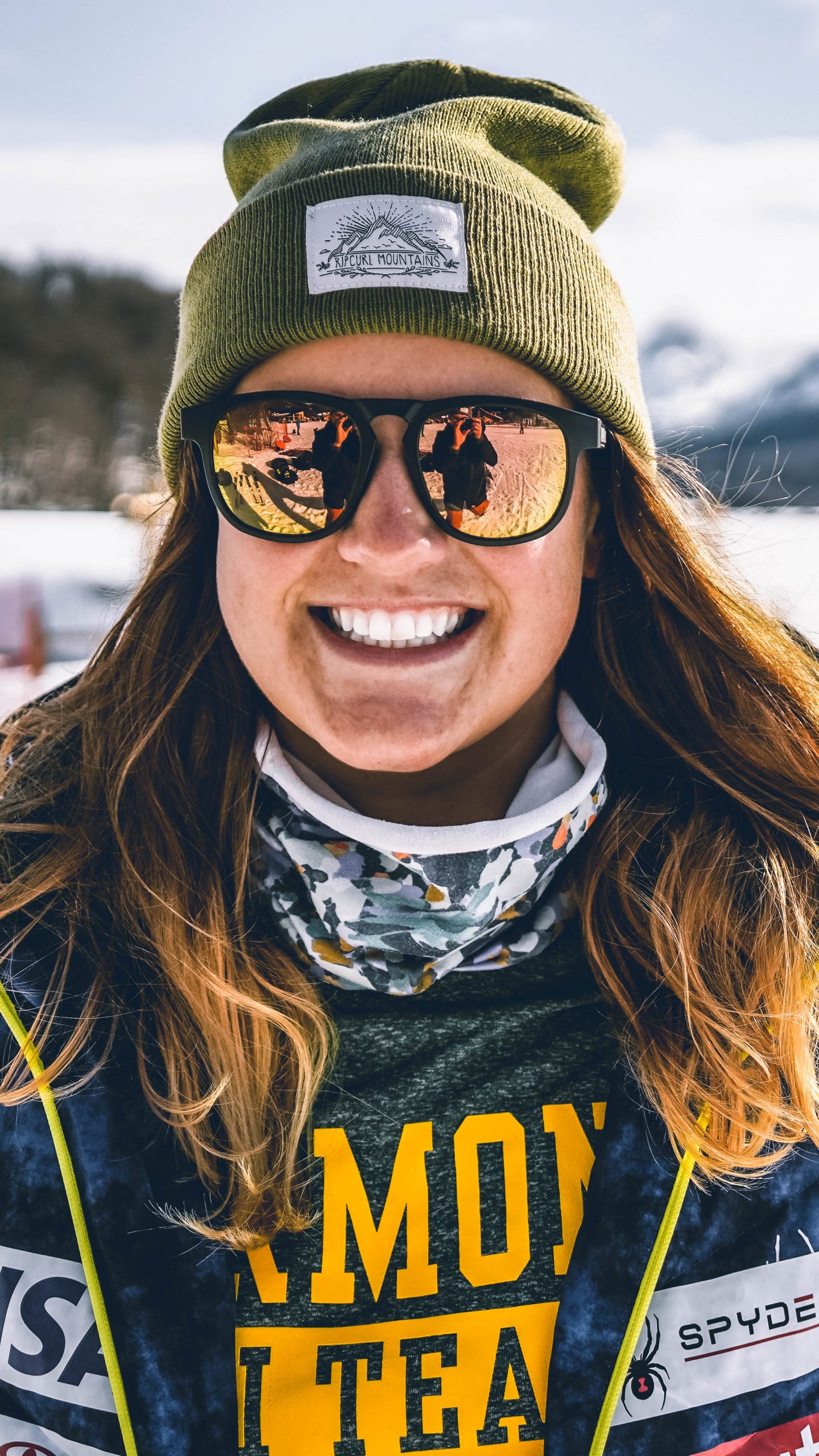 Every trip the Crab Apple Whitewater rafting guides hear the same question from guests in the raft: "What do you do in the rafting off-season?" Full-season raft guides are often university students, local teachers, or work in the ski industry. Part-time river guides who were once full-timers and are now working a regular 9-5 job often raft on the weekends to enjoy the river and catch up with their fellow rafting guides.
Paula grew up in Minnesota and learned to ski with the famous Buck Hill Ski Club, which has turned out many US Team Alpine Skiers including Lindsey Vaughn. After big-time success as a young racer, Paula left Minnesota as a teenager to ski with the Vail Ski Club in Colorado. Continued success as a Junior Racer earned her an invite to the US Ski Team in 2013.
Paula skied with the US Ski Team for 4 seasons from 2013-2016. She skied mostly Slalom events and got to race in the US, Finland, Austria, Croatia, France, Canada, Italy, Sweden, and Germany. At the 2014 Olympics in Socci, Russia, Paula trained and was ready to race, but the US only could have two racers participate in the Slalom and Paula was #3 in the US at the time.
After the 2016 season, Paula put individual racing on hold and attended the University of Vermont for school and collegiate team racing. UVM has a long tradition of Alpine Skiing All Americans, NCAA Individual Champions, and Team Championships. In her three seasons as a Vermont Catamount, Paula earned an individual NCAA Championship and three First Team All-American Honors.
In 2017 Paula became a Crab Apple raft guide. Paula trained with a new crew of guides with her boyfriend, Ryan, (the grandson of Crab Apple owners), and a new crew of river lovers. Paula fell in love with the river, western Massachusetts, and the great people we welcome every day at Crab Apple.
November 2018 was the turning point for Paula's skiing career. She won an early season opportunity to race in a Women's World Cup Slalom race and placed 17th at Killington, Vermont. This surprising showing got her more opportunities at the World Cup in 2018 and she balanced school, collegiate racing, monthly travel to Europe, and gained steady results so that she was named back to the U.S. Ski Team for 2019.
Paula and Ryan, the "Dream Team," have skied full World Cup Slalom Seasons 2019-2022. They live and travel through Europe from race venues to practice venues from November through March. Paula added Giant Slalom events in 2020 and quickly climbed from the back of the pack to the top 30 in the world.
The 2021 to 2022 season was an exciting year for Paula as the Beijing Olympics were in her sights. Paula ramped up her off-season focus, workouts, and conditioning for her first chance as an Olympian. Paula was named to the U.S. Olympic Team in January and headed to Beijing two weeks before her events.
In Beijing, Paula competed in three Olympic events. She finished 12th in Giant Slalom, 8th in Slalom, and the U.S. team finished 4th in the Team Event. She had three great results, all better than her world rankings at the time. Paula is ranked #2 in Slalom and Giant Slalom in the U.S. and continues to climb the World Rankings.
Paula will train hard all summer near the Deerfield River in western Massachusetts and get on the river regularly as a raft guide at Crab Apple Whitewater and for some trout fishing after a tough workout. World Cup season 2022/2023 will be another exciting adventure with the World Championships at a favorite venue in Courchevel, France.
Come meet Paula this summer at Crab Apple Whitewater to introduce yourself and get a photo. She's our Paula, easily approachable and ready with a big smile!