When finalizing your upcoming commercial rafting adventure, make sure to ask about the Outfitter's cancellation and refund policy. Outfitters that have been in business for many years have established clear policies based on safety first, good business practices and knowledge of the rivers that they are rafting.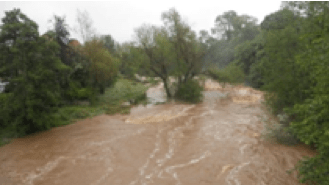 High-quality outfitters have been running rafting trips for many years and have seen many scenarios in their geographic area and on the rivers that they raft. Owners and River Managers have often "seen it all" when it comes to weather events and different water levels on their favorite rivers. They are able to make better decisions than a less experienced outfitter and safety will be their #1 priority. A less experienced outfitter could be tempted to balance cash flow decisions with safety concerns and these two factors should be completely independent. There are unfortunate examples of outfitters around the world pushing the limits on a flooding river that ended in tragedy.
Choose a Rafting Outfitter that has decades entrenched in their business, their geographic area and has a great track record of Safety.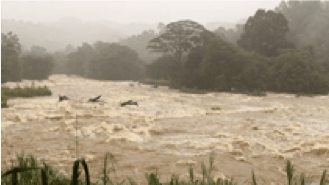 Commercial Rafting Outfitters always have their eye on the weather during their season. It is the deciding factor for many real-time decisions for their company and for their guests. Adjustments are made on the fly to make trips safe and the guests comfortable. An outfitter may change the size of raft being used based on certain water levels, may recommend that guests wear wetsuits in the middle of the summer if the temperature is dropping, may change itinerary so that a riverside lunch is changed to a cookout at base camp after rafting so as to avoid eating in the rain.
Choose an Outfitter that has told you they have decades of experience and specific protocols for varying weather conditions and river levels. Ask if they can adjust their trip Itinerary to ensure a fun day regardless of the weather.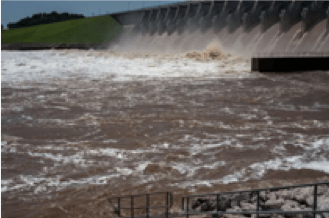 Heavy rains, fast snowmelt and rising rivers always set things in motion for a Commercial Rafting Outfitter. Owners and River Managers monitor water levels on a short-term basis, sometimes hour to hour or minute to minute to anticipate flow levels on rivers that have trips planned and booked. Decades of experience will help an Outfit make good, safe decisions as they can anticipate river flow trends and make Safe calls on whether to cancel or postpone an upcoming trip. It is a common mistake of less experienced river users to check a water level at one data point and then not follow the trend that is being set on the river. Questions must follow – is the river still rising?, if it is rising how fast?, have we seen this weather pattern before and how did the river react?, what time of year is it?, does the water level meet our standard for Safety?
Always choose a Rafting Outfit with lots of experience. Ask if they have Cancellation policies for water levels that they consider Unsafe because they are too High or too Low.